Here we are going to share some fantastic Kodi 19 builds. If you are looking for Kodi 19.1 builds, then these top 7 packages you can try to watch the latest blockbuster movies and TV shows.
Just to let you know, the builds that we are going enlist here are compatible with both Kodi 18 Leia and Kodi 19 Matrix. While using this, you should use a VPN service for security and safety. So, let's dive in and checkout the best working Kodi 19 builds list below.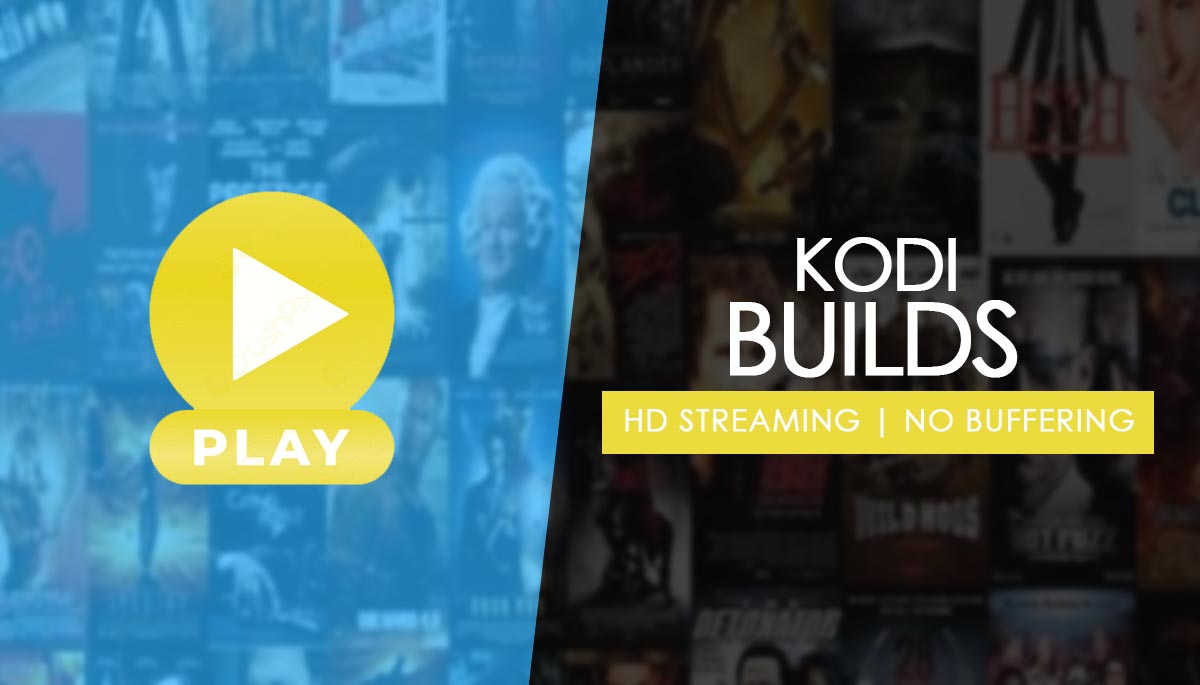 7 Best Kodi 19 builds for Android, FireStick
Diggz Xenon
Diggz Xenon is one of the best builds for Kodi 19. It features incredible categories, including TV shows, movies, and kids' zone. The build is perfectly maintained and is also updated regularly. Xenon claims to build a seamless interface that offers a smooth user experience and loads of different addons. You can now see, Diggz Xenon is quite large, and for the ideal performance, it needs powerful streaming devices.
Misfit Mods Lite
is one of the best Kodi 19 matrix builds as it allows you to stream your favourite content with a seamless installation. The Crew, TempTV, Scrubs, Rising Tides, Chain Reaction, Endzone, The Magic Dragon, Limitlessis Misfit Mods Lite are DeathStar, are some of the add-ones linked here. There is a lot of content here so that you wouldn't be bored with this Kodi 19 build.

Xanax Build
If you have loved using Durex, then you would surely love this one. The best part is that it comes from the same developer's team and even better is that Xanax has the same functional and structural elements which people love about Durex.
So you are getting similar things with minor changes. Furthermore, the Kodi 19.1 build has all the vital add ons so you can have a perfect selection of different tv shows and live channels. It is compatible with all the devices.
Grindhouse
It brings around three dozen Kodi builds you choose from, and the devices you can choose from are Android, iOS, macOS, and Windows. They also have a flagship build known as the Grindhouse Lite, which is perfect for low specification devices, and it can run on any configuration you want. Grindhouse wizard is your best bet if you are using Kodi 18, so you can explore amazing builds. The diverse collection should be something you must try on.
Gilt
Gilt is one of the best builds for Kodi 19 as it uses high-quality kodi19, which is compatible with various addons including Seren, and Black Lightning. You can easily integrate the real debrid account to make the most of the streaming level. Tv shows and movies are also available. If you want to keep things simple, then Zilt is your best bet.
Alienware Build
Alienware Build is the latest Kodi build, and you can find the prominent alternative in smash or CMAN repository. You can choose from the specially designed warehouses like the favourites and must watch.
There is also a family category that is loaded with kid-friendly content. Overall, Alienware is your best bet if you want to strike a perfect balance between entertainment and productivity.
Titanium build
Titanium build is one of the most prominent Kodi builds. It has been here for years now, and it is here to stay. Thanks to its several live TV video features, it is one of the prominent builds.
You can quickly find the favorite add ons by scrolling the right and left on the Kodi device. In addition, there are several options you can easily personalize.
While using this, you can easily edit all the add ons available. The guide is beneficial as you can get all the details here.
So, guys that's all about Kodi 19 builds.
If you know any other build that is compatible with FireStick or Android devices then please let us know in the comment section below and don't forget to share it with others!