Hola VPN chrome extension is a product from Israel, and the service has amassed more than 242 million users since its launch back in 2012. Hola is one of the most prominent names when it comes to VPNs. It marks the first peer-to-peer VPN in the market and available for free!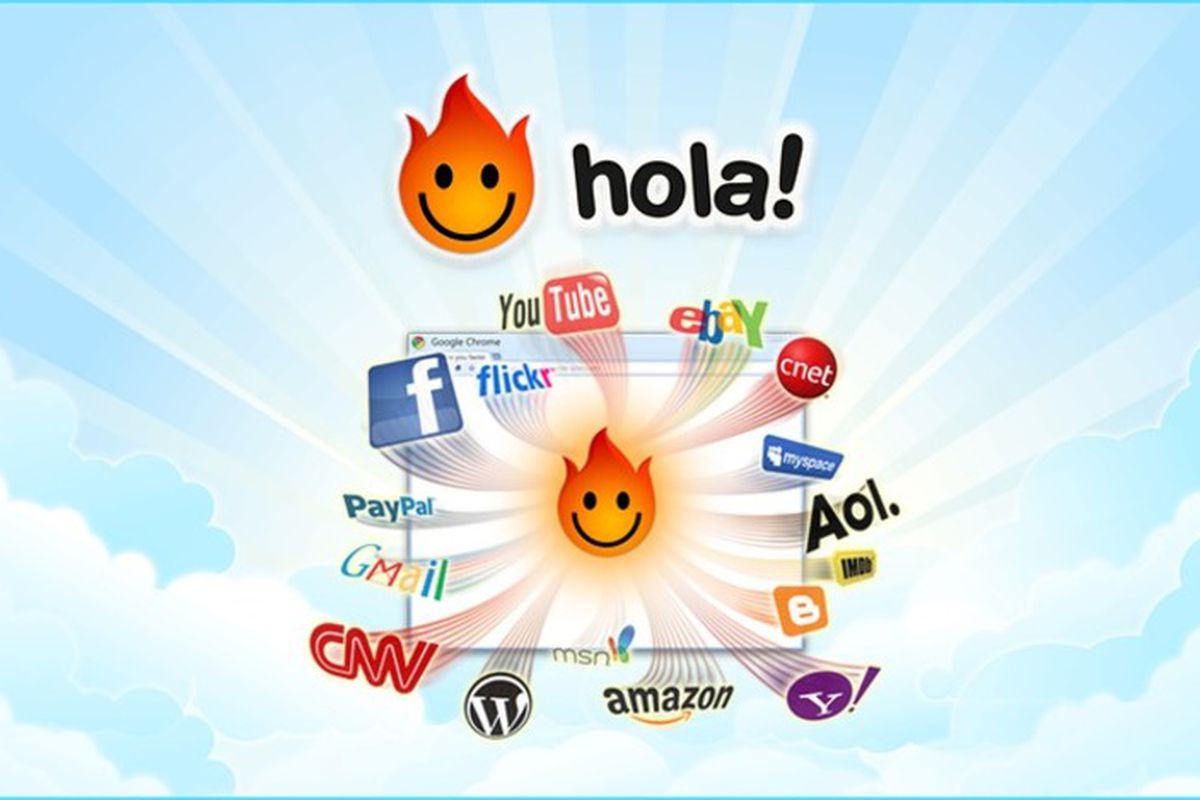 What is Hola VPN Chrome Extension?
Hola VPN extension for chrome browser is widespread for users looking for a free VPN to bypass banned or blocked websites. It is a peer-to-peer overlay network that uses a spear to bear catching and routing seamless access to blocked content.
Hola VPN extension for Chrome throws users' real IP addresses in a pool of IP addresses for other users so they can use them as they please. Your Internet traffic is routed through other peers or nodes when you use Hola VPN, but it is not encrypted.
Well if you are not sure what type of VPN services will work and don't have any idea about setup then you can checkout VPN Users Manuals and easily configure the your computer or mobile to use a VPN connection.
Some subscribers choose to use Hola VPN to unblock the websites, but there is no way to stop others from using your IP address to access the illegal content.
Free users also share their ideal resources like Wi-Fi and cellular data with the network, which means that the Hola VPN doesn't incur underlying operational expenses.
Hola VPN defines the ideal as a device not using the battery but is connected to your electricity. No mouse or keypad activity has been detected, but the device is connected to the Internet.
How Hola VPN Chrome extension works?
The Hola VPN extension Chrome works by routing traffic through other peers on the network; it means there is no fixed number of locations you can connect to.
The availability of places mainly depends on where the current users are located, but VPN lists include all 195 countries within the app.
Hola VPN doesn't change the IP address when selecting a specific country. No users from the country are using Hola, but the app indicates that you are connected to the country.
Opera browser and Firefox don't become a part of the peer-to-peer network. The user's traffic is mainly routed through nodes that are other users' devices, and it spoofs your IP address to get around the website blocks.
That means that strangers or other people use your IP address to do whatever they want, which can get you in trouble.
As per the customer support team member, user traffic is generally sent to Hola servers before reaching the peer nodes for security reasons but still doesn't make Hola secure for people.
Hola VPN App for Other Devices / OS
Hola VPN provides free VPN apps for Windows, iOS, Mac OS, and Android devices. The apps don't work like typical VPNs, but they work more with proxy browsers.
Hola VPN extension for Chrome is a great option to route external apps through the VPN on the Android app, but it works on an app-by-app basis instead of routing all the device Internet traffic by default.
The VPN ones offer browser extensions for Chrome, Firefox, and Opera, but now it shows only browser extensions for Opera.
Final Words
The best part about using the VPN is that it is easy to download and set up the Hola VPN on Android and Windows. You can use the VPN to search illegal data also.
I would recommend you if you want to search any illegal or banned data then go for a paid or premium extension. In free chrome extension or VPN services there might be chances of data leaks. So its better always look for trusted vpn extension or app from a well-reputed vendor like NordVPN, Google One, expressVPN.