Any investor is interested in maximizing the profit from trading. And while the coins you trade are the most important factor in this matter, the choice of the exchange platform is also vital. Since the crypto market is growing rapidly, more and more platforms appear on and off. There are different types, fee structures, and user interfaces — so which should you choose?
Let's find out where you can convert ETH to XMR at the most profitable rates and without compromising the safety of your assets.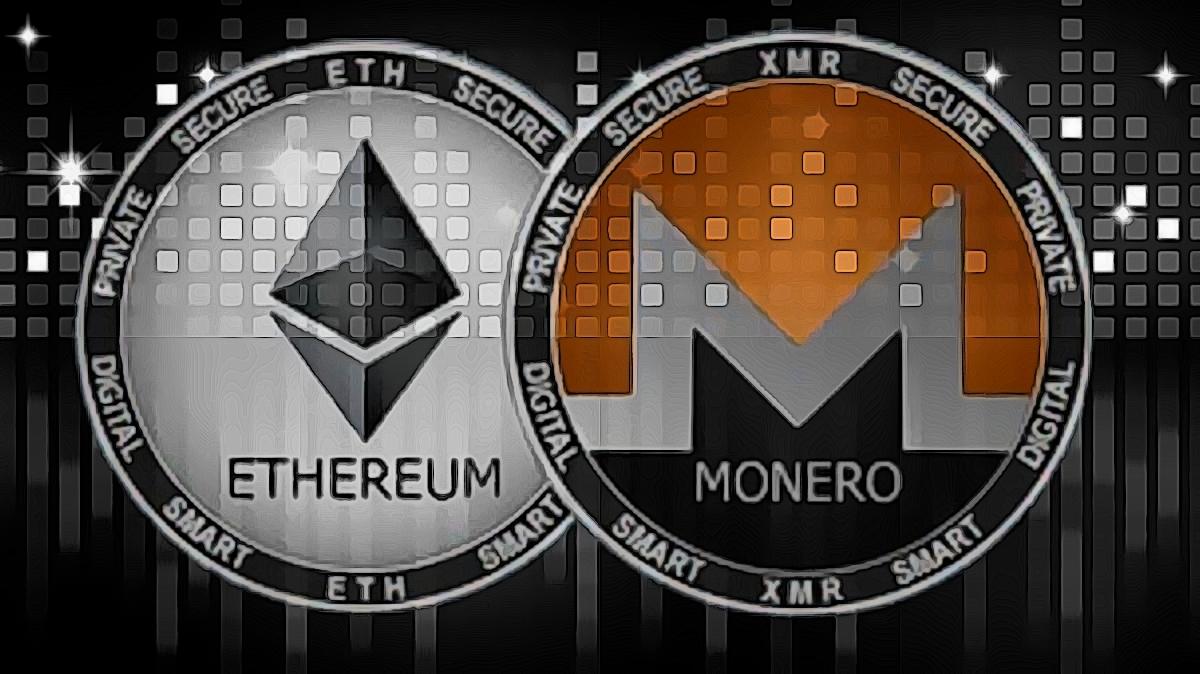 What Must Be Considered When Looking for an Exchange?
Let's check out the essential factors you need to consider to make sure your trading experience is profitable and safe:
Transaction Fees
This is the amount you pay a chosen provider for completing your transaction. Most platforms charge somewhere between 0% and 4% per transaction. The rates may vary depending on whether you are a maker of a transaction or a taker. For example, if you want to exchange $1,000 worth of ETH to XMR, then given the rate of 1.5%, you would be charged $15 worth of ETH.
Transaction fees may also depend on the size of the transaction, the payment method, volatility and liquidity of the desired crypto, and other factors.
Reliability of Service Provider
Obviously, there is some correlation between the trustworthiness of an exchange platform and its transaction fees. There is not any concrete rule to follow to determine the reliability of a provider. Yet, it's advisable to read reviews about them and make a small transaction before going all-in.
Also, check whether the platform uses any security measures against fraud and theft, like SSL certificates, DDoS protection, etc.
Price Prediction
Since you're looking for the most profitable exchange, you should ensure that the crypto of your choosing will go in the right direction. It is a good idea to check the predictions of experts regarding the crypto in question. This way, you'll have a better understanding of what to expect in the future.
Potential of Projects
Learn more about the crypto project in which you are about to invest. Research the whitepaper, the roadmap, and the overall developers' direction. This way, you'll have a chance to understand more about its technology and the potential rise or fall of its popularity.
Where to Exchange ETH for XMR?
Here are some of our hand-picked crypto platforms we think you should consider while converting ETH to XMR:
1. Godex
Godex is a completely anonymous exchange platform. It charges reasonable transaction fees and offers fixed rates on all transactions. The platform gained impressive popularity over the past years mainly due to user privacy: no registration is required. The platform supports more than 300 cryptocurrencies and has no limits on the amounts and numbers of transactions.
2. SimpleSwap.io
This one is not completely anonymous since it obligates you to fill out a Know Your Customer (KYC) form. The exchange fee is 1% for makers and takers. The provider supports over 300 cryptos and has responsive customer support.
3. ChangeHero
ChangeHero is another trustworthy exchange service. It's also not anonymous but offers 0.5% flat fees for takers and makers. It supports over 100 cryptos and even a few fiat options. It also has a referral program.
Final Note Regarding ETH to XMR

Nowadays, there are hundreds of service providers out there, and each is trying hard to stand out from the competition. Make sure you choose a platform that you find trustworthy and easy to use. If approached wisely, the transaction process will be fast, simple, and profitable.
There is not much difference between whether you swap ETH to XMR, XRP to DGB, BTC to BTT, or any other crypto pair. In any case, you should consider price fluctuations, transaction fees, the investment potential of the crypto, and, most essential, the security of the platform you choose for the exchange.
In the particular case of XMR and its advanced privacy features, however, it's best to choose an anonymous platform like Godex.