Being a football lover if you want to know how to download, install and watch Hesgoal on smart tv for streaming live football matches, English Premier League and FIFA world cup 2022 then stay tuned with us.
We will share some of the best and well know working tricks which you can follow to install hesgoal live stream app on your TV for free and watch the football leagues with live commentary at home in high quality.
What is Hesgoal?
HesGoal is an online live sports streaming app which covers all local and international Football games. This app is just like fuboTV, provides users with many live football matches online.
So being a football fan if you would like to watch live games on your smart TV using app without cable connection via internet then Hesgoal Live TV app is the best choice for you. This streaming app also offers major sports events too.
But there is a question prevailing about this app's legality. This platform is available in the U.K and its Surrounding area. So if you are outside the UK then via a secure VPN you can access it in your location too.
HesGoal comes with great features such as live scores, match highlights, daily news, news from the football world, live scores, stats, events, analysis, commentary, notification about the plays of your favorite team, and much more.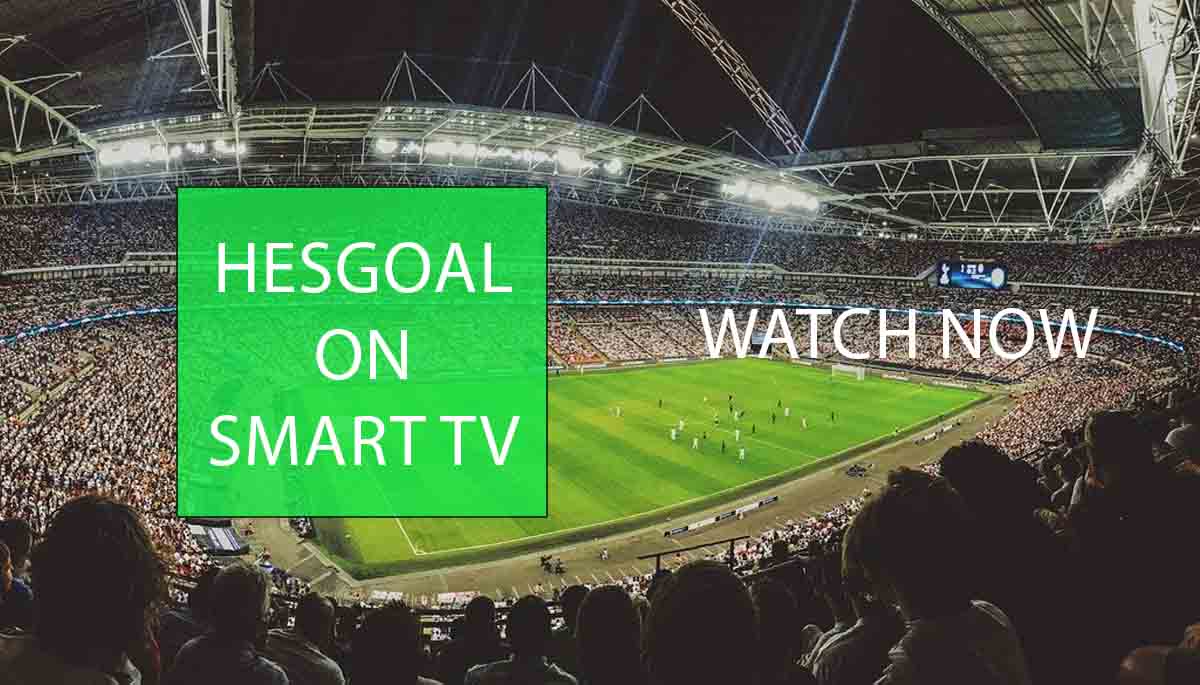 Features of HesGoal App
HesGoal is a best application for streaming live football games. You can freely install it in your device and watch full HD videos, pre-match and post-match shows without any ads. Though it has some legality issues, but you can't ignore these features which are truly useful and amazing!
Push Notifications alert about upcoming games.
You can update yourself with some football News.
You can get full access to watch football highlights.
Amaze yourself by watching live Soccer Matches.
Separate section for classic videos of your favourite games.
Just a single tap, you will get every detail about the match like ground, players, start time and predictions.
Publishing Sports news for 24/7.
How to Download and Install Hesgoal on Smart TV?
If you're looking to watch Hesgoal on your smart TV, there are a few ways to go about it. Depending on your specific model of android or alexa TV, you may be able to install an app specifically for Hesgoal, or else use a web browser to navigate to the Hesgoal website.
In either case, make sure your internet connection is up to the task – streaming HD content can require a lot of data. If you have any trouble getting Hesgoal set up on your smart TV, don't hesitate to get in touch with us for help. We'll be more than happy to assist!
Download Hesgoal on Smart TV
There are a few ways that you can download Hesgoal on your Smart TV. The first way is to use the Hesgoal app on your phone. If you have an iPhone or Android phone, you can install the Hesgoal app and then use AirPlay or Chromecast to stream the game to your Smart TV.
Another way to download Hesgoal on your Smart TV is to use the Hesgoal.com website. You can open the website on your computer and then use the "Cast" button to stream the game to your TV.
Finally, you can also use a streaming service like Netflix or Hulu to watch Hesgoal on your Smart TV. Just open the streaming service's app on your TV and search for Hesgoal. You should be able to find the game and start watching it immediately.
Install Hesgoal on Smart TV
If you want to watch live football matches on your smart TV, then you should install Hesgoal. In this guide, we will show you how to install Hesgoal on your smart TV.
First of all, you need to find the Hesgoal APK You can download it from the internet or from a reputable source.
Once you have downloaded the APK file, you need to transfer it to your smart TV. You can use a USB drive or any other method that is available to you.
After transferring the APK file to your TV, you need to launch it. The installation process will start automatically.
Follow the instructions on the screen to complete the installation process.
Once the installation is completed, you will be able to watch live football matches on your TV.
How to Watch Hesgoal on smart tv
If you're a fan of soccer, then you've probably heard of Hesgoal. It's a popular website that offers live streaming of matches from around the world. You can also find highlights and analysis of games on the site.
Unfortunately, Hesgoal is only available in certain countries. If you're not in one of those countries, you'll need to use a VPN to access the site. In this article, we'll show you how to watch Hesgoal on smart TV using a VPN.
First, you'll need to sign up for a VPN service. We recommend ExpressVPN or NordVPN as it's one of the best VPNs for streaming. Once you've signed up, download and install the VPN app on your smart TV.
Next, open the app and connect to a server in one of the countries where Hesgoal is available. Once you're connected, open the website and start streaming!
So, guys that's all about How to Watch Hesgoal on smart tv for free!
We hope this article has helped you watch your favorite soccer matches on Hesgoal. If you have any questions regarding this streaming app, feel free to contact us and don't forget to share it with others on social media sites!